History

Howard Wright was a motor mechanic who loved to make things and solve problems.
In the 1950s Howard started his own engineering business in a small workshop underneath his house in New Plymouth, a small city on the West Coast of New Zealand's North Island. He mostly made things out of wrought iron, like balustrades for stairs, until he was approached by a nurse from the local hospital. Could he make a modern hospital bed like the ones they had seen in photos from overseas?
Howard looked at the photos and talked to the nurse and decided he could. It wasn't long before he realised he could in fact do a lot better, using the latest hydraulics. Howard's fame and his hospital beds spread around New Zealand and in the early 60s he took the plunge and opened his first dedicated hospital bed factory.
By the 1970s Howard Wright Limited was making and selling most of the hospital beds in New Zealand, but it was the innovative M4 bed in 1976 that was the breakthrough internationally.
Howard came up with the idea of using remote hydraulic pumping at the foot of the bed to raise the bed surface. That placed Howard Wright at the forefront in hospital bed design.
The M4 was followed by the equally innovative Pacific Shower Trolley which Howard Wright developed and exported all around the world.
Unfortunately Howard passed away in 2012, but the team at Howard Wright Limited have retained his vision for innovative yet practical design; and extended it across a whole range of patient care products using the latest electronic componentry. Every new product has been developed the same way, by firstly talking to the clinicians in hospitals and then converting their ideas into practical cost-effective designs.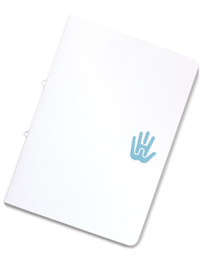 Download the Company Profile by clicking here