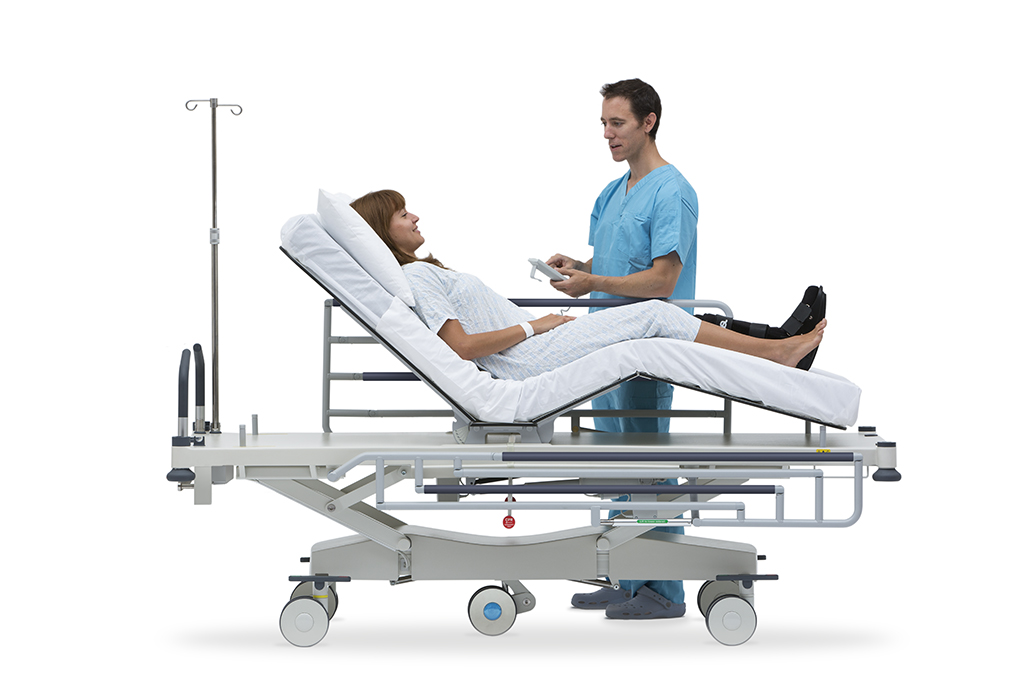 M9

Trauma

Fully electric functions for fast, safe and effortless trauma care.

The new M9 Trauma is fully electric with battery backup to reduce manual handling and provide the safest platforms for patient and emergency care. Using a single button, the platform will automatically contour to a comfortable chair position. Angles and proportions have been selected to suit patients of all sizes. 

Designed using our 'Simple, Smart and Human' values, minimal servicing and user training is required. All Howard Wright products are specified with high quality components that have proven reliability over many years in the most demanding ED environments.

The M9 Trauma features a contouring radiolucent deck for full length X-ray imaging and is available with or without a leg raise. The easily accessible deck allows X-ray cassettes to have unrestricted positioning from all sides. Chest and C-Spine accessories are also available.

The mattress platforms can be easily set to a Trendelenburg setting (16°) via the control handset.  When tilting in the reverse direction, the platform pauses for 2 seconds at the level position to confirm returning to horizontal. Combining the reverse Trendelenburg (13.5°) with the chair position provides a comfortable seat to help normalise patients. All functions can be individually locked to prevent operation when required. Patients will appreciate the smoothness of the electric operation and the ability to reposition themselves without having to ask for help. Electric movements have a comparable speed to hydraulics but can be locked out.

The M9 Trauma features a mattress platform low height of 430mm.  Maximum height extends to 880mm providing an ergonomic working range for clinicians and caregivers to interact with patients.  The generous 2000mm x 700mm platform area supports patients to a safe working load of 250kg.

The M9 series has been developed in accordance with EN IEC60601-2-52:2010, the hospital bed standard to ensure the safety of both patients and caregivers even if the patient is unattended.